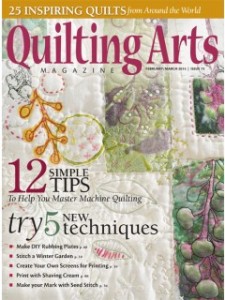 Fiber artist Jude Larzelere, is featured in a profile article in the February/March, 2015 issue of Quilting Arts Magazine. The author is Martha Sielman,  Executive Director of SAQA (Studio Art Quilt Associates). "See how Judith Larzelere uses the strip-piecing technique to explore color from vibrant brights to a variety of whites."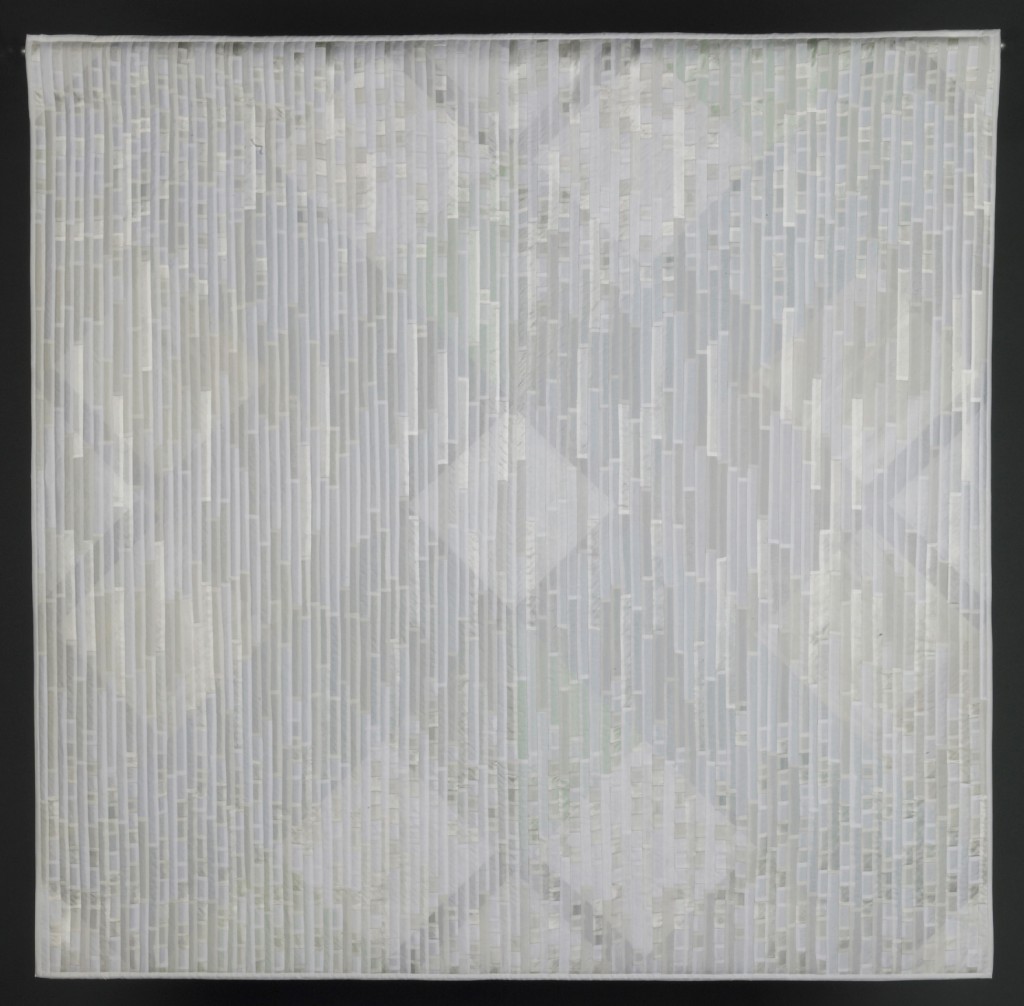 TRANSLUCENCY AND KALEIDOSCOPE 
Size: 58"h x 60"w  completed 06/2014
Top (seconday and lower 100% cottons some commercially batiked, some hand dyed); (primary top surface 100%  silks, cottons, bamboo undyed cloth).
Techniques: (secondary top layer traditional machine piecing); (primary top layer machine strip pieced) and all layers machine strip quilted.
photo credit: Marty Doyle Photography, Warwick, RI