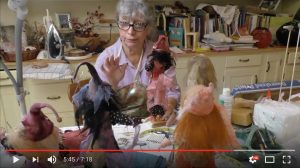 On Friday December 2, from 5-8 pm The Artists' Cooperative Gallery of Westerly will open its enchanting holiday show, Share The Joy.   HopArts artist Madeline Beaudry has created a new line of Winter Fairies that are featured in the Gallery window creating a magical and festive world for children and adults to enjoy. Along with the fairies there are new felted pieces, ornaments, magic wands and more eco printed silk scarves and handkerchiefs. Come and enjoy a little food, drink, beauty and fellowship.
The Artists' Cooperative Gallery of Westerly is located at
7 Canal Street in downtown Westerly, RI. The Gallery is open Wednesday through Saturday 11AM to 7PM and Sunday, 1-5PM.
Please call 401-596-2221 or visit www.westerlyarts.com
If being out after dark is not your thing, come and join Madeline for Shaw Pottery and Friends, Saturday and Sunday, Dec 3 and 4 from 10 am-4 pm, 7 Corey Trail, Wyoming RI.
A variety of artists will be exhibiting and it will be a lovely way do to some holiday shopping in a relaxed and peaceful environment.
Hope to see you there!
---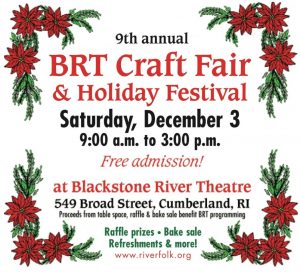 BRT Holiday Craft Fair and Festival
Saturday, December 3, 2016
9 am to 3 pm
HopArts artist Laura Travis will be participating in the Blackstone River Theatre Craft Fair. She has participated in the past six craft fairs and is one of 27 local artisans, craftspeople and home businesses who are featured in this annual fair. Enjoy live music all day while you browse, with carolers and members of Pendragon along with the Broad Street Fiddlers. This event is handicap accessible.
Find Laura Travis on the upper level near the main entrance.
Blackstone River Theatre, 549 Broad Street, Cumberland, RI 02864
For more information contact: russel@riverfolk.org or 401.725.9272.
---
HopArtists Margarita and Rick Devin are participating in the  Conanicut Island Art Association (CIAA) Holiday Arts & Crafts Show, Saturday, December 3, 2016, from 9 am to 4pm. This event is handicap accessible.
Lawn Avenue School, 55 Lawn Ave., Jamestown, R.I. 02835
---
And as a reminder don't forget the Noank Foundry Show coming up in a couple of weeks.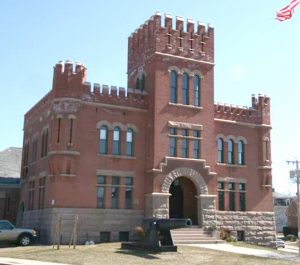 Noank Foundry Artists are hosting a juried show on December 17 – 18 at the Westerly Armory. Show times are Saturday 10am-5pm,  Sunday 11am-4pm. Artists and crafters are welcome to join them.
This is a professional group and have had a number of shows in Noank for the past several years.
As half the Foundry has been rented, they now plan to have their Christmas show at the Westerly Armory. This will be a juried show but crafters are more than welcome. I hope you can alert the HopArts community to this opportunity. –Mathew Goldman
For more information contact Mary Anne or Robin at foundrynoank@gmail.com or call 860-572-2799
---